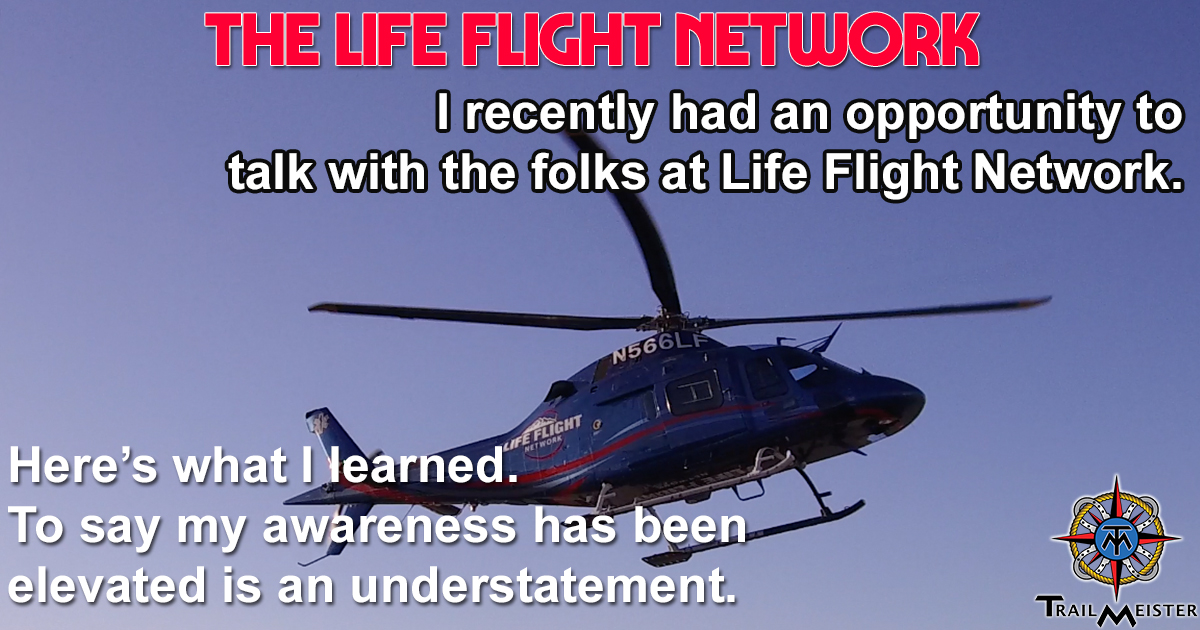 Trailmeister.com - Full Article
As published in The Trailhead News
by Trailmeister Robert Eversole
April 30 2018
We've all heard the stories. "A horseback rider found himself in trouble after falling from a horse and had to be airlifted to safety." A few of us have been the subject of the story and most of us have no idea how any of it works. Myself included. To remedy that I recently took advantage of an opportunity to talk with the folks at Life Flight Network, the air ambulance service that covers the Pacific Northwest and Intermountain West. To say my awareness has been elevated is an understatement.
I met Dominic Pomponio, Regional Director of the Life Flight Network at their base in Spokane, WA where he educated me on what it is that Life Flight Network does and how they do it.
Founded in 1978 (Happy 40thby the way!) the Life Flight Network is a medical transport service that brings the Intensive Care Unit to you when you need it. They deliver highly trained Flight Nurses, Flight Paramedics, pilots, and aircraft to provide air ambulance transportation to seriously ill and injured patients. With 23 bases across Washington, Oregon, Idaho, and Montana housing 23 helicopters and 7 airplanes, Life Flight Network has the assets required to get you where you need to be in an emergency...
Read more here:
https://www.trailmeister.com/life-flight-network/