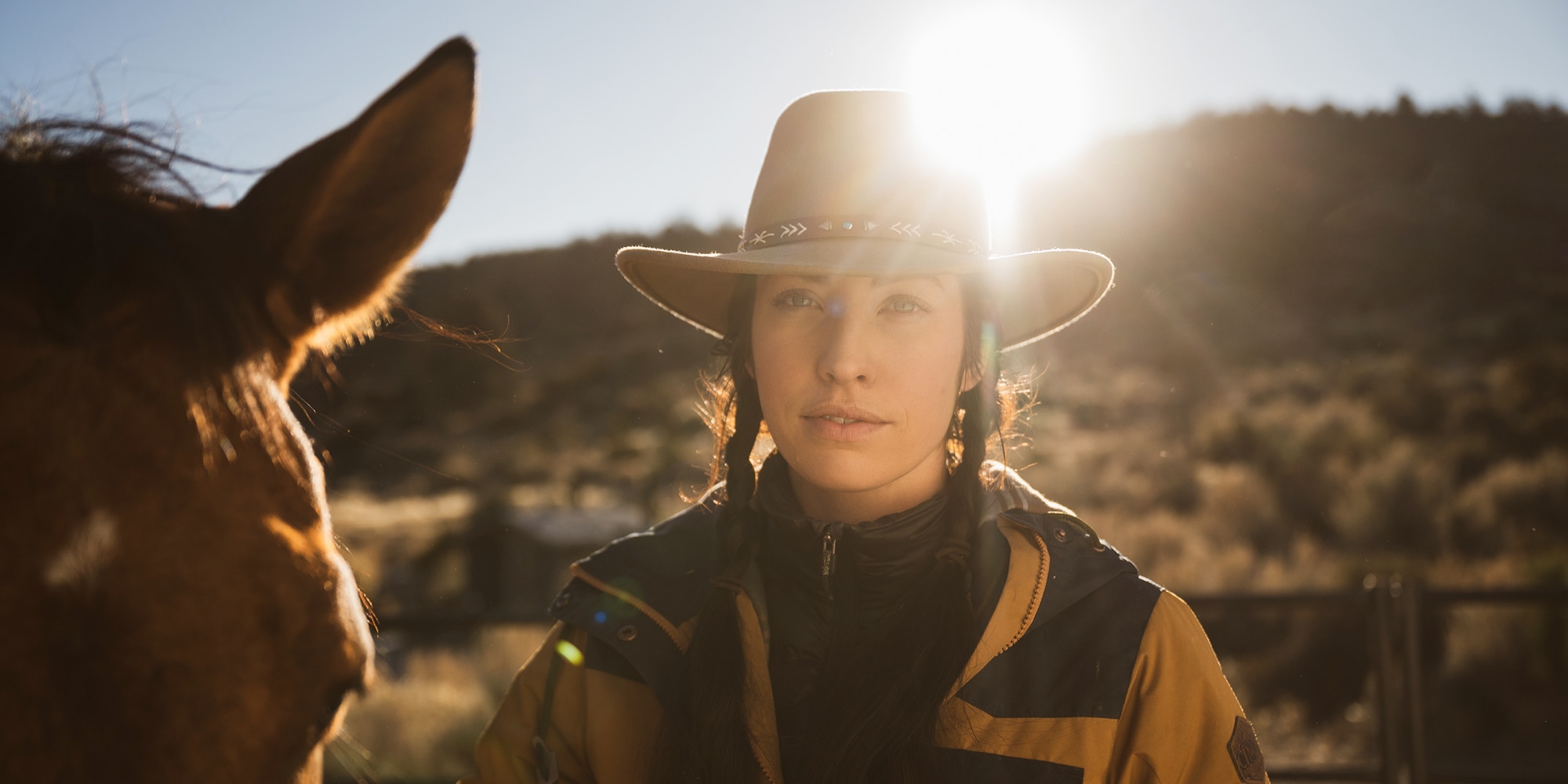 Today.com - Full Article and video
Gillian Larson became the first solo thru-rider of the Pacific Crest Trail in her 20s. Here's why she wants more women to "feel free in our environment."
May 27, 2021, 12:52 PM PDT / Source: TMRW
By Erica Chayes Wida
We are all works in progress; even the successful women you see owning it on Instagram faced stumbling blocks along the way and continue to work hard to stay at the top of their game. In this series, we're sitting down with the people that inspire us to find out: How'd they do it? And what is success really like? This is "Getting There."
Through the deserts, backcountry and treacherous mountain passes of the West Coast is a trail. It stretches 2,650 miles from the Mexican to the Canadian border. And in 2014, Gillian Larson became the youngest documented woman to ride it alone on horseback.
Thru-riding is the term for the people who mount their horses and see the country in its wildest places by riding long-distance trails. Some of the most famous in the U.S. include the Pacific Crest Trail, or PCT, and the Continental Divide Trail. Larson, a native Californian who's just 29, has ridden both in their entireties, amassing more than 10,000 miles. She first did the PCT at just 22 years old, becoming the youngest woman to do so, and again in 2016.
Some may recognize the trail from the Reese Witherspoon film, "Wild," based on the 2012 memoir by Cheryl Strayed, who thru-hiked 1,100 miles of it.
Larson is an equestrian with a masters in biology who was raised about 45 minutes outside of Los Angeles in Topanga Canyon, California. And while she's accomplished a groundbreaking feat and is being recognized for her achievements, which includes starring in a documentary short film by Firestone Walker, she remains humble and eager for her next quest...
Read more and see video here:
https://www.today.com/tmrw/why-thru-riding-horseback-rider-gillian-larson-believes-women-should-t219701