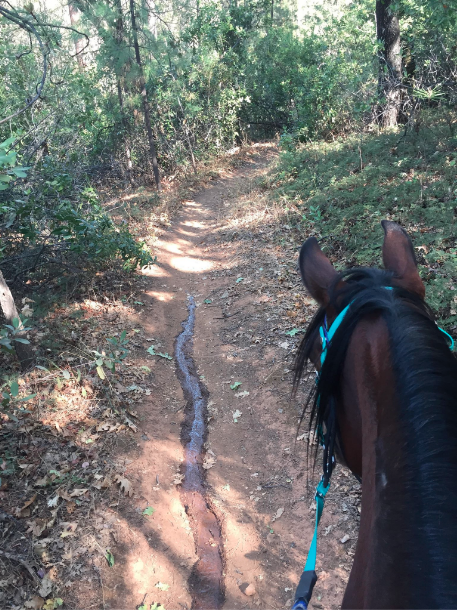 MelNewton.com - Full Article
October 22, 2018
Posted by Melinda Newton
Hey you, trying to get your horse up to a trail ride of double digits for the first time. Yes, you in the corner who did a long ride last weekend in the stunning time of…3 mph. Do you feel an eternity away from the miles and pace of an endurance ride?
I'm here to reassure you that you are on the right track. I'm writing this to remind myself that *I'm* on the right track too.
You see, it's been a long long LONG time since I brought along a newbie horse in this sport.
I forgot just how "baby" those baby steps are in the beginning.
I did a ten mile loop on MerryLegs last week. It was a moderate difficulty single track loop. It took FOREVER.
I understand why people make an LD a two or three year plan because OMG, at this point that's how long I feel like it's going to take me to get this horse past ten miles at 3 mph...
Read more here:
http://melnewton.com/2018/dear-greenbean/?fbclid=IwAR1QeIm6lifpQ.