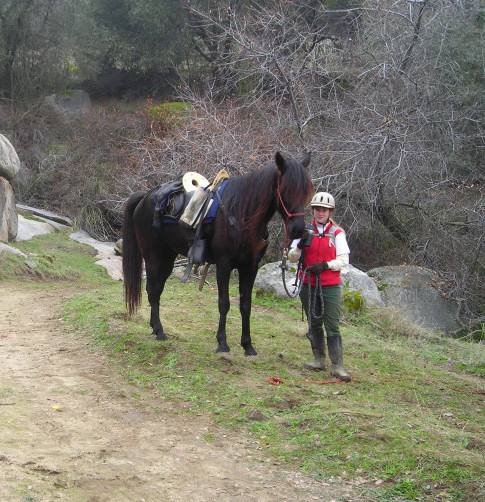 MelNewton.com - Full Article
December 4, 2016
Posted by Melinda Newton
Fifty miles involves a little more homework and preparation than an LD, but it's worth it.
Here
we covered the 25 things you needed to know before doing your first LD ride.
Now here's 25 more things to get you to your first 50 miles.
26. Different regions have different "norms".
When traveling outside your normal region take some time to find someone familiar with the region and ask some questions about what you can expect and what "customs" might be different.
27. Spend some time before the ride listening to gut sounds.
Know what's normal for your horse – don't rely on the letter grades from the vet cards.
28. Learn how to back your own trailer.
29. Figure out the best horse containment
...for you, your horse, and the ride you will be attending. Every system has it's pros and cons. Not every ridecamp can accommodate all systems. As something as simple as "tie to the trailer" can work!...
Read more here:
http://melnewton.com/2016/50-things-to-know-before-your-first-50-mile-endurance-ride/