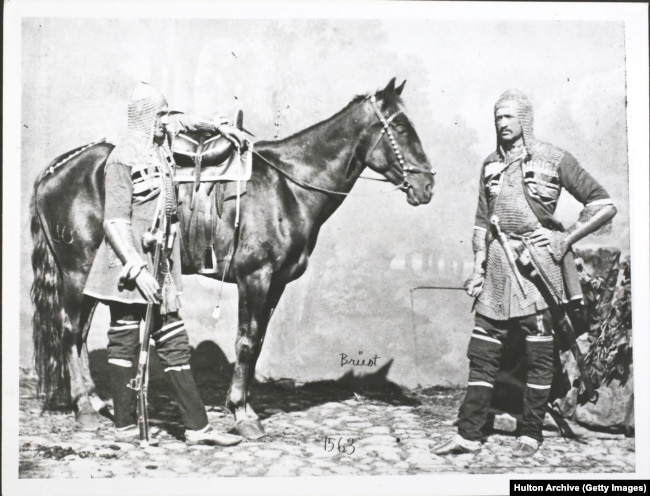 Rferl.org - Full Article
DECEMBER 22, 2018 11:25 GMT
By Pete Baumgartner
The Kabardian horse's strength and endurance were legendary as it carried Circassian warriors battling Imperial Russian forces in the high mountains of the Caucasus in the 1800s.
But the animal was in a dire situation as the U.S.S.R. collapsed in 1991, nearly vanishing into obscurity.
Now, breeders and animal registries suggest the Kabardian has been resurrected in its home region and is even flourishing in stables farther West. "At the fall of the Soviet Union, the breed was close to extinction," Pawel Krawczyk, who has bred, trained, and raced Kabardian horses, tells RFE/RL.
Hundreds of animals from a dwindling population were being transported at the time to countries like Italy for meat, he says, "essentially to make sausage" -- as the Soviet and then Russian breeding programs broke down amid the chaos.
Russian stud farms were soon left with "thousands of horses, no money to feed them, and expenses such as the salaries of the workers," he says.
"It was a very difficult situation..."
Read more here:
https://www.rferl.org/a/legendary-kabardian-horses-galloping-to-comeback/29670854.html