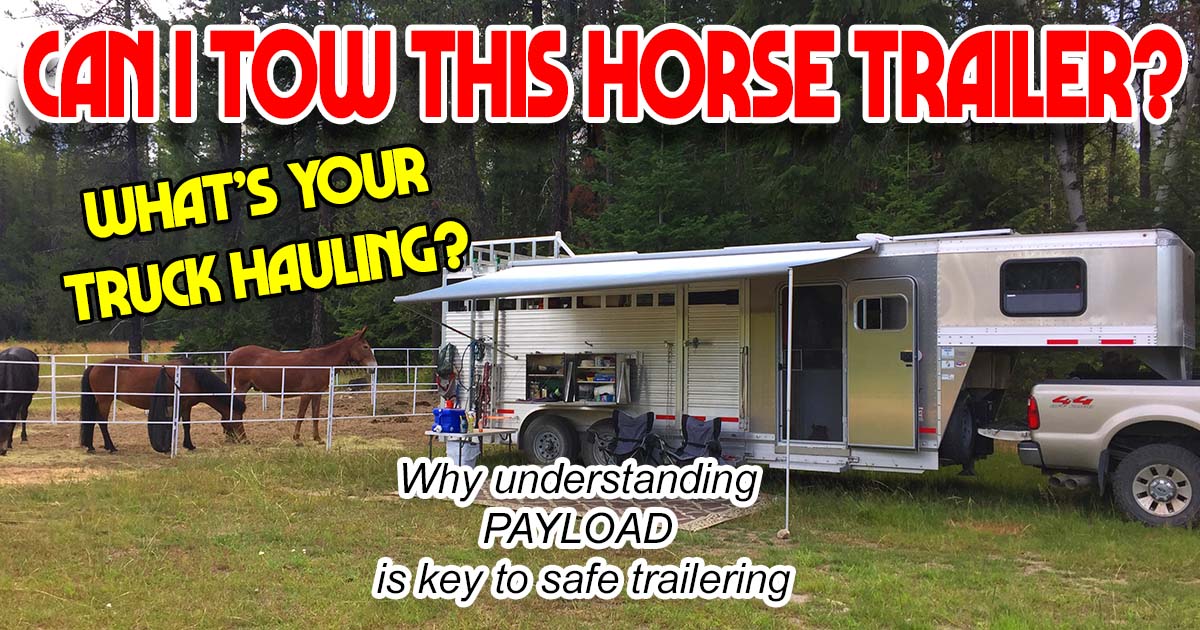 Trailmeister.com - Full Article
February 28, 2022
by Robert Eversole
"Can I tow this horse trailer?" It's a common question that I hear regularly at my horse camping clinics.
Safely towing a horse trailer can be confusing. It seems that there are a million different acronyms to learn and know. GCWR, GAWR, Tow Rating, Payload, and many more. What do all these things mean? Understanding these acronyms and numbers can be confusing without a degree in "Towology." And, if you get it wrong, you or your horses can get hurt.
Let's take the mystery out of one of these figures and talk about PAYLOAD Ratings – What it is and how to find yours. Most of us have an idea about towing ratings. But payload is something else entirely. We've all heard it – I've got a ¾ ton truck, and the dealer says it can tow 21,000 lbs. That's nice, but what can it carry? You see what you can tow and what you can handle are two different things...
Read more here:
https://www.trailmeister.com/can-i-tow-this-horse-trailer/?utm_source=MailingList&utm_medium=email&utm_campaign=MAR+2022+general