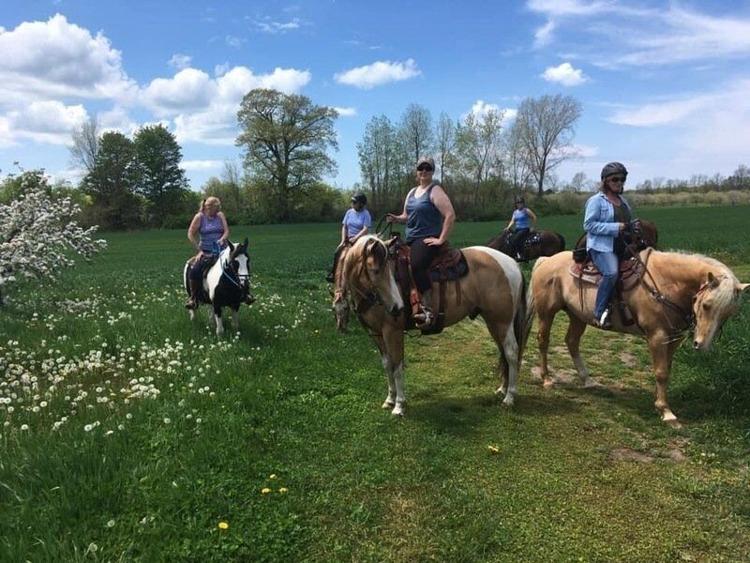 LockportJournal.com - Full Article
March 17 2022
By Jacob Fries
During the early period of the Covid pandemic, many sports and hobbies had to be put on hold. However, horseback riding was one activity that could still be done, as it's inherently socially distanced. Considering how their activities were able to go on uninterrupted by the pandemic, a few riders from the Western New York area decided to put their hobby to good use through their riding group "RiDE," or Riders Donating Everywhere.
"It started out of a sense of gratitude for our hobby, and the fact that we're so fortunate to be able to do the things we do," said RiDE member Lynn Schauer-Bewley from Newfane. "We're able to ride our horses in our neighborhoods and communities because we have so many people who support us. We just wanted to do something to give back."
Many of the members had known each other for years through endurance riding. They decided to make donating to charity a regular thing near the beginning of the pandemic after traveling on horseback from Burt to Olcott to deliver homemade masks...
Read more here:
https://www.lockportjournal.com/news/local_news/riding-the-local-trails-for-a-good-cause/article_568fe07c-0db8-53b5-b8c3-5e7787bc77df.html