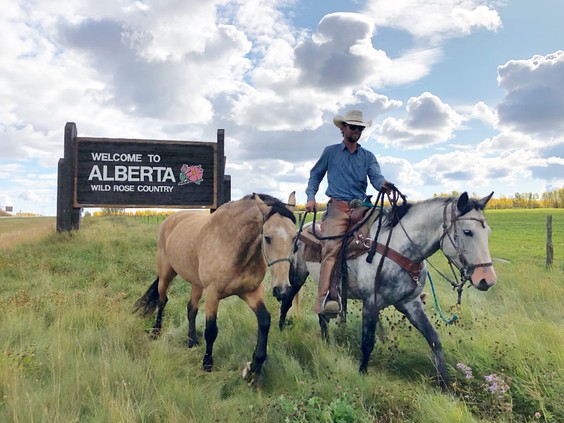 Mythic Productions Photo
TheObserver.ca - Full Article
Documentary follows a man who made a trek from Calgary to Sao Paulo on horseback
Author of the article: Chris Knight
Publishing date: Jun 24, 2022
You can get from Calgary to Sao Paulo by plane in about 14 hours. Or you can do what Felipe Masetti Leite did, and go on horseback. It took him two years, but it's a helluva story.
Leite was born in Brazil but moved to Canada with his parents when he was nine. In Canadian director Sean Cisterna's new movie we watch as Leite, inspired by Aimé Félix Tschiffely's solo ride from Argentina to New York in 1925, decides to make a similar trek southward. In equestrian circles, any journey of 1,000 miles or more constitutes a "long ride." This one certainly qualifies.
Leite first goes through months of training and planning, although he decides to park the question of how to cross the Panama Canal until he gets there. That almost proves his undoing – as do traffic accidents, horse colic, sketchy border officials, extreme weather and that time a jealous hotel owner seemed on the verge of trying to kill him...
Read more here:
https://www.theobserver.ca/entertainment/movies/film-review-the-long-rider-goes-the-distance