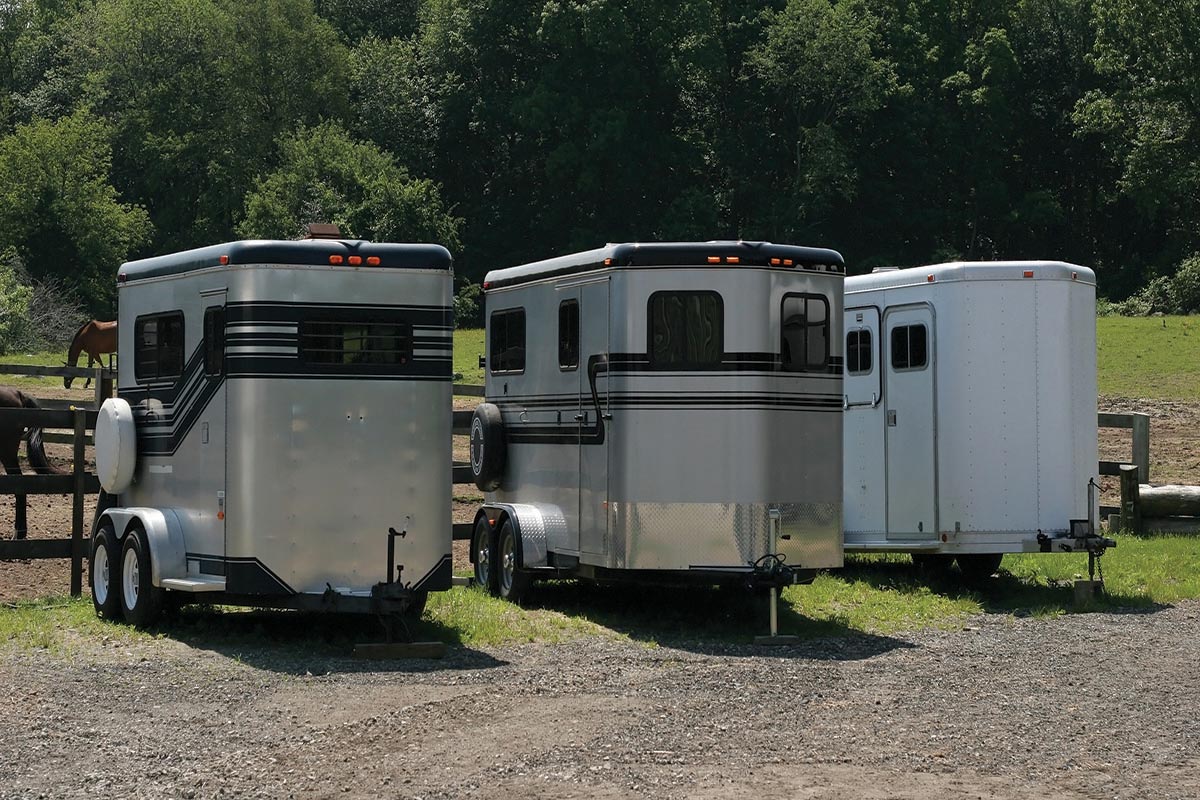 HorseIllustrated.com - Full Article
If your horse needs a new ride, walk through this decision process so you end up with the perfect horse trailer.
By Stacey McKenna
May 14 2022
Many of us depend on trainers or friends to haul our horses to competitions, trailheads, or emergency veterinary appointments. That's a sufficient strategy for some, but there's a particular sort of freedom that comes from taking the leap and selecting a horse trailer of your own, especially if an emergency arises and a friend's horse trailer is not available.
With an overwhelming array of options on the market, you won't be starved for choice. Most trailer owners are glad to share their preferences, but it's essential to choose the rig that's right for you and your horse. Download our trailer-buying guide to help you navigate the market as you begin selecting a horse trailer...
Read more here:
https://www.horseillustrated.com/selecting-a-horse-trailer