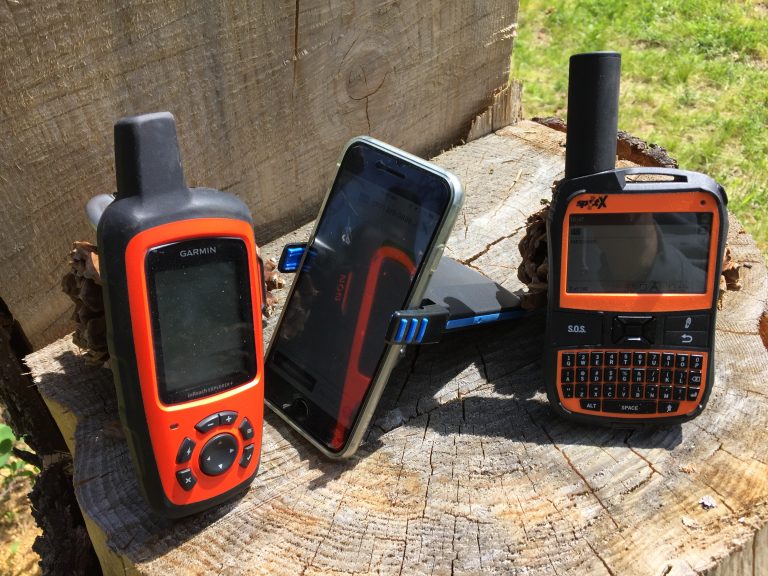 trailmeister.com - Full Article
May 13 2019
by Robert Eversole
When the Phone Says "No Service"
When you're out in the wild and need to call for help, don't be surprised if your cellphone reads "No Service."
Losing your cell signal while outdoors can be annoying — but if you're out riding or camping your cellphone signal can mean the difference between life and death. Injuries, being lost, and any other number of hazards can mean we need to call for help — but if there's no signal to carry your message, then what do you do?
Unlike the phone you use every day, GPS communicators don't need a cell signal to work. Instead, they use the network of satellites constantly orbiting overhead. Not only can they be used to track your position, but they can also be used to send and receive packages of data. We're talking around 140 characters, like in the early days of text messaging. That may not sound like much, but it's enough to tell your loved ones where you are (or that you're delayed), receive medical advice, and even download an up-to-date weather report. They can also contact search and rescue virtually anywhere if the world if the sh@t really hits the fan.
I tested the three most promising satellite messengers from SatPaq, SPOT, and Garmin. I won't sugarcoat it: none of these tools are perfect. That being said all of them could save your life when the trail gets rocky...
Read more
here