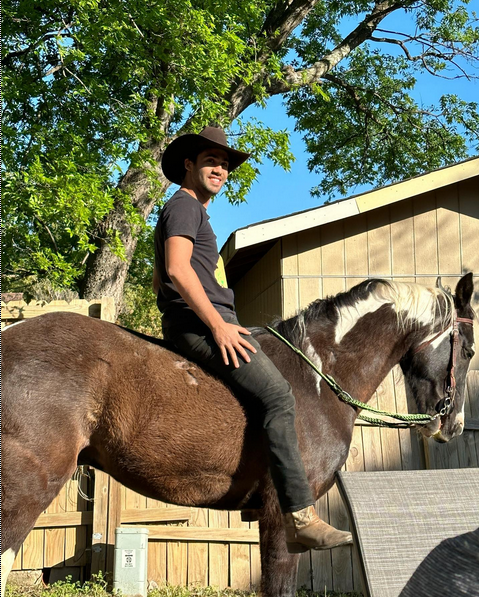 Insider.com - Full Article
Katie Balevic
• Cyril Bertheau, 24, purchased a horse on Craigslist and is riding it from Austin to Seattle.
• His viral journey has stirred anger among the equestrian community, which is concerned about his horse's welfare.
• Bertheau declined to answer questions about his horse's health and complained about "busybodies."
A Texas man who has gone viral for his plan to ride on horseback from Texas to Washington dismissed criticism from equestrian experts, who want him to get off his high horse and address health concerns about his steed.
Cyril Bertheau, 24, purchased a horse on Craigslist and charted a path from Austin to Seattle, planning to make the 2,300-mile journey in 100 days. After a send-off with extensive media coverage in April, Bertheau promised to keep his followers updated about his journey on Instagram and TikTok. He chose the handle, "2raw2ride."
He also set up accounts on Venmo and Cash App. He said any donations "will go to beer."
But shortly after his journey began, he started seeing comments on those social media accounts from people concerned about the welfare of his horse, Shiok. A petition launched earlier this month accused Bertheau of "horse abuse" and demanded he quit his journey...
Read more here:
https://www.insider.com/cyril-bertheau-2raw2ride-horseback-riding-animal-abuse-response-2023-5