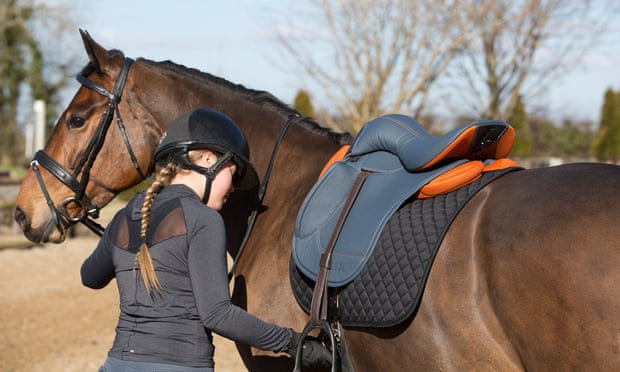 TheGuardian.com - Full Article
Shane Hickey
Sunday 3 January 2016
In a sport steeped in tradition, Martin Ryan has seen the occasional raised eyebrow at first sight of his new design for a horse's saddle. Unlike other sports, such as golf or cycling, where new technologies have been embraced, the world of equestrian events has remained largely static, resulting in a saddle that has not changed for centuries, he says.
His attempt to bring horseriding into the 21st century comes in the form of the lightweight Bua saddle, a new take on the seat that uses modern materials and production techniques. In effect, it creates two saddles: one that fits the rider, and a second that both better fits the animal and allows it to move more freely.
"I was using perfectly good saddles, but they weren't particularly comfortable. People didn't really ask questions of them because they were there for so long that they had just become a norm," the Irish designer says...
Read more here:
http://www.theguardian.com/business/2016/jan/03/the-innovators-irish-entrepreneur-design-bua-saddle?CMP=share_btn_fb