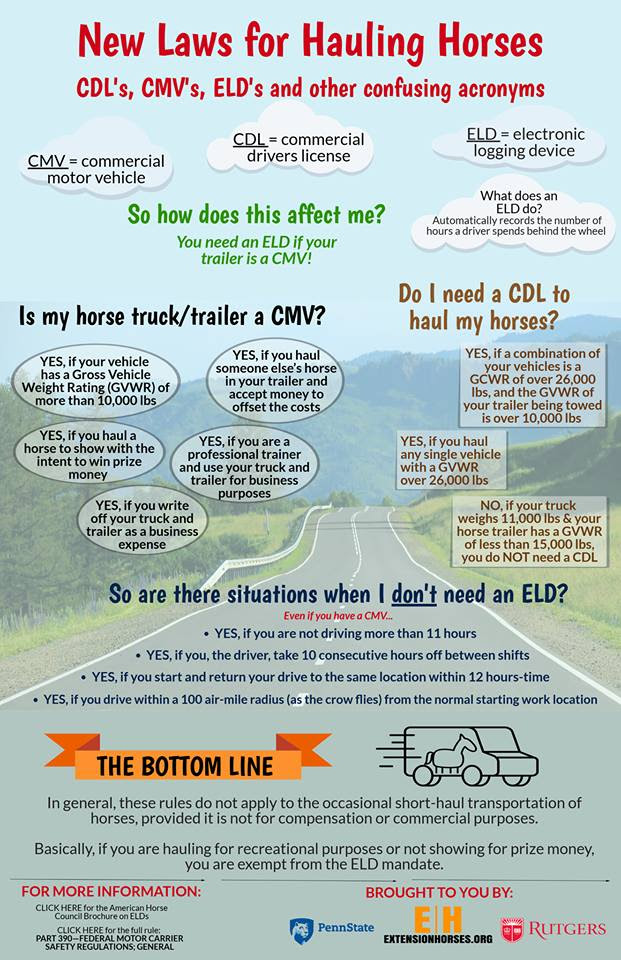 HorseCouncil.org
Is your truck/trailer a
CMV
(Commercial Motor Vehicle)?
Do you need a
CDL
(Commercial Drivers License) to haul your horses?
If so, you will need an
ELD
(Electronic Logging Device).

Electronic Logging Device (ELD) Mandate & Commercial Driver's License (CDL) Requirements:
In an effort to help provide clarity to the ELD Mandate that was previously set to go into effect December 18, 2017- the AHC has put together two brochures to help provide insight into this already complex issue.
To see the ELD Mandate brochure and the CDL brochure, see this page:
http://www.horsecouncil.org/eld-mandate-cdl-requirements/