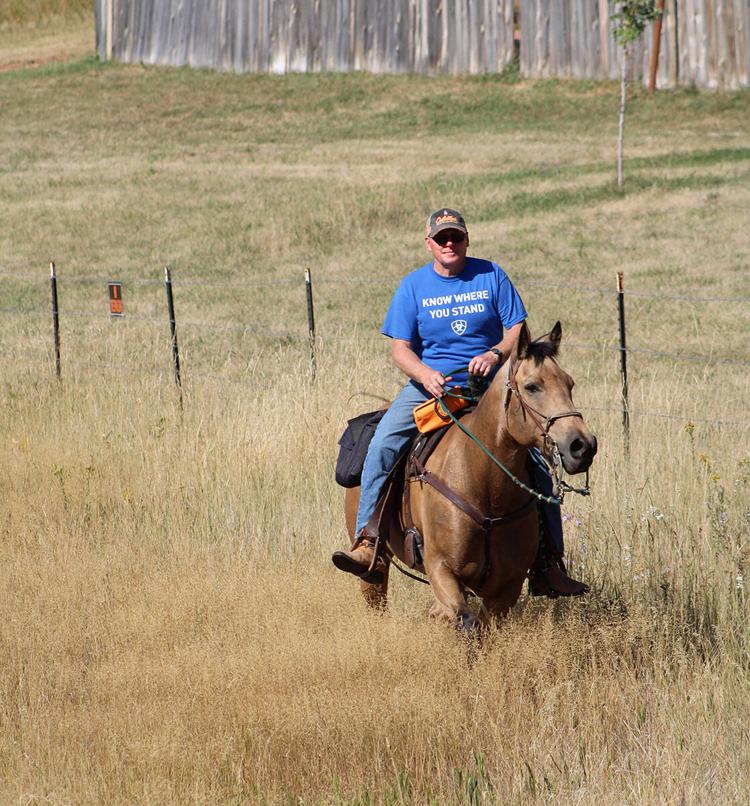 Dennis Knuckles photo
By Jaci Conrad Pearson, Black Hills Pioneer
September 21 2021
DEADWOOD — If anyone is wondering how long it might take to travel from Mandan, N.D., to Deadwood on horseback, David Sterna, who rode into town Friday afternoon from his hometown, can give a first-hand account.
"Thirteen days," Sterna said, adding nights were spent under the stars. "We'd go back and we stayed a lot at Chain Hill. We'd ride so many miles and go back and camp and the last four days, I stayed with my cousin, Joe (Sterna) in Newell."
Choosing to make the trek and follow the 276-mile Bismarck to Deadwood stagecoach trail, which ran from 1876 to 1880, Sterna said he did it in honor of his family's three generations of ties to the land and the dying art of working with horses.
"Our family's the end of an age," Sterna said. "We farmed with horses. We had horses our whole life. I'm the youngest grandson out of eight brothers and the last one left with a horse and I always wanted to try and make a long-distance trip and we did it..."
Read more here:
https://www.bhpioneer.com/local_news/happy-trails/article_5582dcb0-1b05-11ec-99f8-634b280f77f9.html