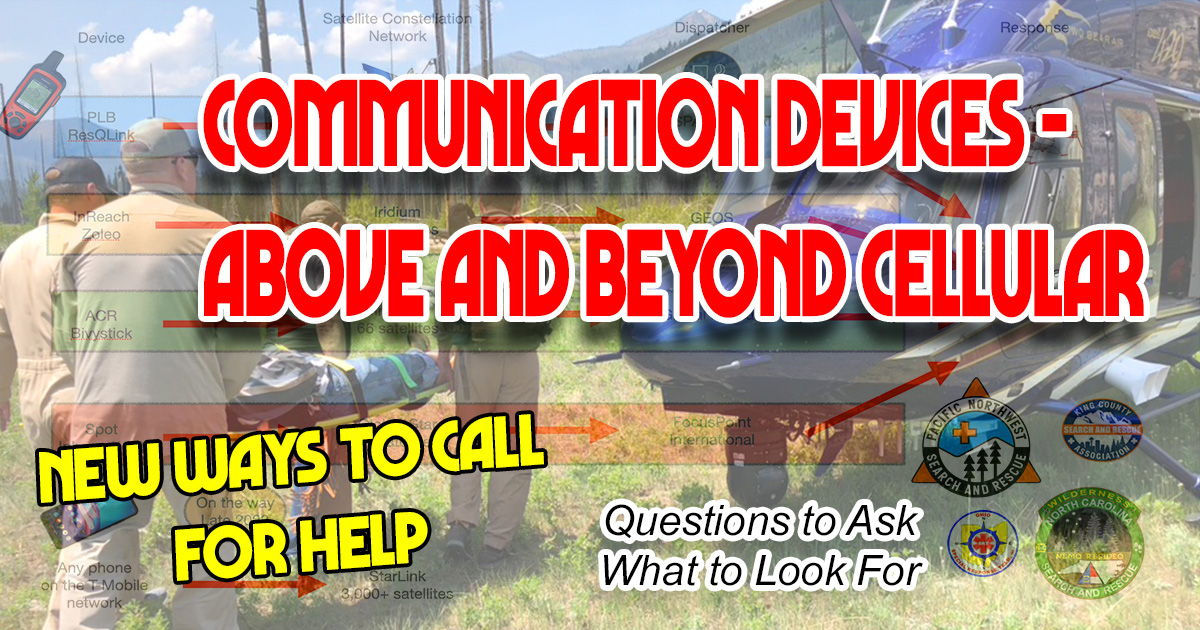 Trailmeister.com - Full Article
January 9, 2023
Communication Devices are going Above and Beyond Cellular
There are new communications devices on the market, and more are on the way. Last year Apple introduced a new feature for their latest line of cell phones – emergency SOS via satellite. T-Mobile and SpaceX plan to allow existing cell phones to use orbiting satellites for text messages. The coming year may prove to be quite exciting in terms of backcountry communications.
You've heard of InReach, Spot, and other communicators that are stand-alone or pair with your phone to communicate through a satellite when there's no cell phone coverage. Now, you can forego those extra gadgets and have a phone that can do much more than your old phone.
Satellites are Everywhere
With nearly 20% of the U.S. and virtually all of the remote areas where we ride and camp unreachable by traditional cellular networks, expanded communication offerings are a game changer when it comes to staying in touch...
Read more here:
https://www.trailmeister.com/communication-devices-above-and-beyond-cellular/