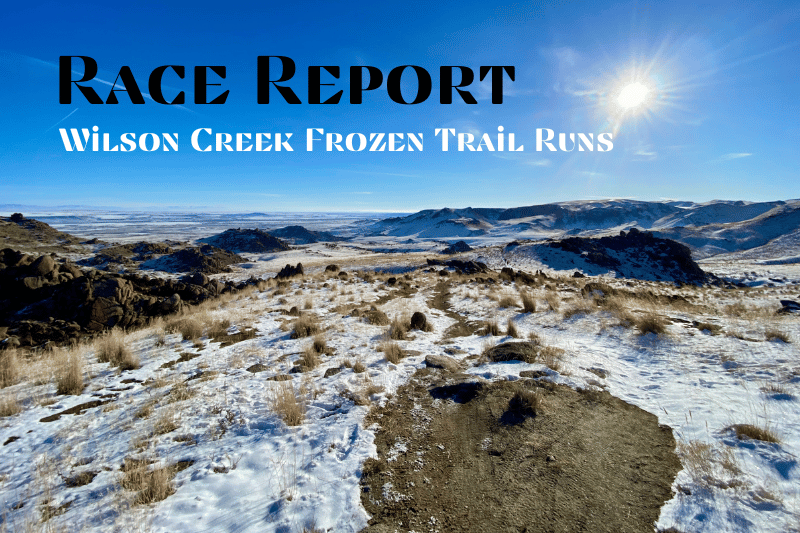 TheSweatyEquestrian.com - Full Article
January 23, 2023
by Tamara Baysinger
I signed up for the 2023 Wilson Creek Frozen Trail Runs on a whim. It was November, well within the discounted entry fee window, and January 21 was a long time away. I mean, sure, it would be cold on race day, but who doesn't like a bit of challenge?
To be clear, I signed up for the shortest race. Wilson Creek Frozen offers a 10 miler, a 20 miler, and a 50K that combines the two loops. Not being an experienced winter trail runner, I reckoned the 10 was good for starters.
The course is in the Owyhees near Melba, Idaho. It traverses a mix of rocky gullies and high-desert hills, with the long loop climbing to spectacular views at around 5,000 feet of elevation.
The weather could be anything. Wind is common. It might come with a side of rain, ice, sun, snow, mud, or any combination thereof. I'm told that, one year, the race began in temps around -4 degrees Fahrenheit.
What wasn't to love?...
Read more here:
https://thesweatyequestrian.com/race-report-an-endurance-rider-on-the-run-at-wilson-creek-frozen/