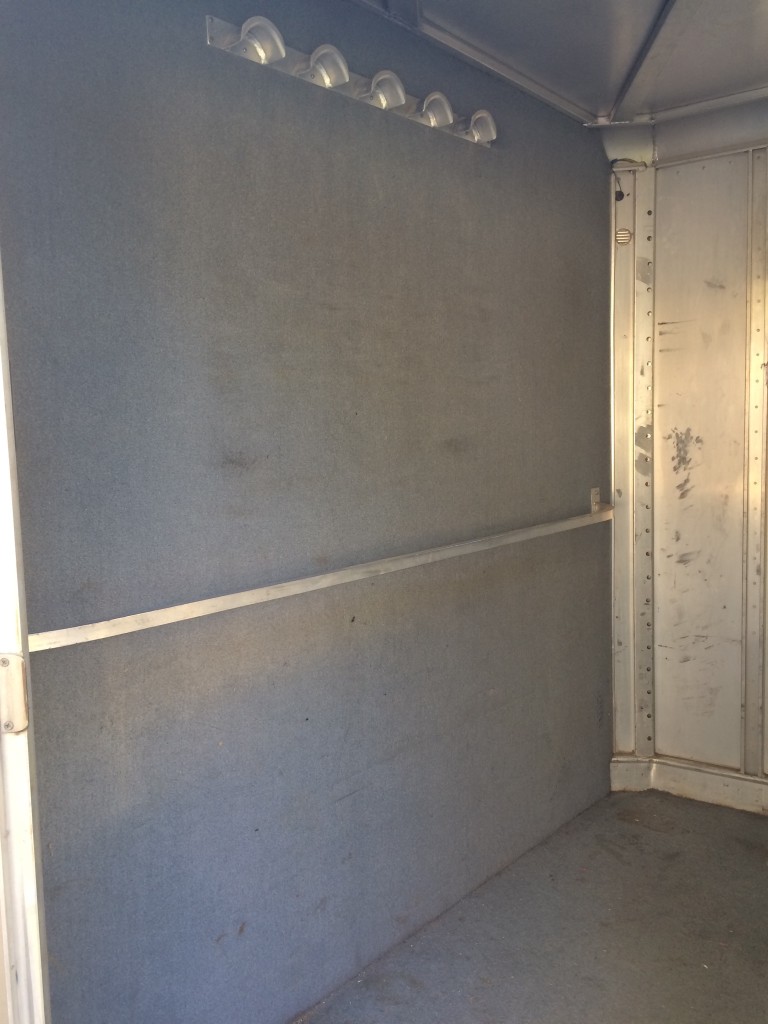 MelNewton.com - Full Article
April 26, 2017
Posted by Melinda Newton
The most important part of this post is where you don't laugh at my "ingenuity" – i.e. red-neck git'er done technique – of creating horse trailer organization.
I haven't yet summoned up the courage to show my husband. Several months ago he replaced the flooring in the tack room – pulled up the old carpet, carefully scraped the floor, and perfectly cut some left over rubber interlocking flooring to fit back in. It's lovely.
I'm not so sure he would say the same about my…."storage creation" scheme, or the cowhide rug now covering the floor….
:)
The tack room in my trailer is huge but lacked anything but the basics for organization. It came with…a handful of bridle holders, 2 saddle racks, and a fixed bar. That was it.
I asked for Lowe's gift cards for Birthday/Xmas for the project and I've spent 5 months thinking about different ways to modify the interior that wouldn't require me to drill additional holes into the walls, use adhesive that will melt in the summer, and doesn't rely on magnets (the joys of an aluminum trailer!)...
Read more here:
http://melnewton.com/2017/trailer-tack-room-organization/